Driving from Cape Town to Windhoek will take you over a distance of about 1500km, depending on where you're coming from. If your starting point is Gauteng, you're more likely to fly but for anyone based in the Western Cape, it would be much more enjoyable to rent a comfortable transfer car and take a long but scenic 15-hour drive marveling the contrasting landscapes.
To make it memorable and fun, plan this as a proper road trip, take your time to do some trek, explore the sights and soak up the sun.
Getting prepared
The first step is always to make a good checklist to make sure you pack all the essentials. Start with your passport and all the relevant documents you'll need at the border crossing. Pack enough snacks, water and some extra containers of petrol as in some parts of the country, petrol stations are quite far apart. 
Also, make sure you book your accommodation along your route in advance so you don't find yourself in the middle of nowhere without a place to stay overnight.  Take a variety of clothing to cover all weather situations, from hot days to cool nights and don't forget your first aid kit and all the necessary medication you use. 
Stop #1 – Clanwilliam 
Clanwilliam has a great reputation of a lovely, small, warm town that you typically just drive through during your road trip. However, it's worth stopping by as it has lots to offer. It's situated in the Olifants River valley, near the Cederberg's 100-kilometre-long mountain range surrounded by citrus orchards and vineyards. It's an ideal spot for foodies, hikers and nature lovers. 
Make a stop at the local Spar to enjoy some air-conditioning before you head to for a drive in 40 degrees, or you might decide to visit the gorgeous gardens at Yellow Aloe Guest House. The town also offers an opportunity to check out the rooibos route that will take you through the spectacular rugged peaks, fresh mountain air and beautiful landscapes with sparkling streams. This is a perfect growing environment for the rooibos so don't miss the Rooibos Experience at Velskoendraai Farmer's Market. 
Stop#2 – Kamieskroon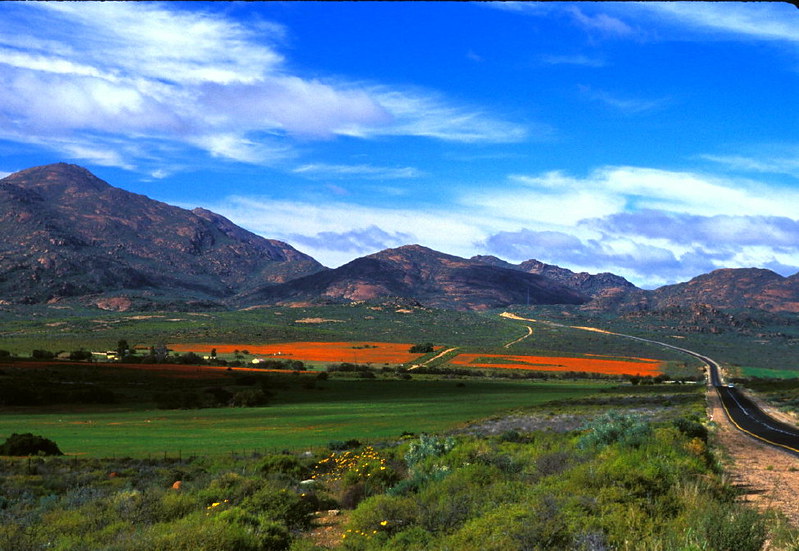 A place not to be missed on your way to Windhoek is the tiny Northern Cape Town of Kamieskroon, especially in spring, when for a short period of time in August, you'll be able to see the entire region covered by a blanket of multi-coloured wild flowers. 
In the vicinity, you'll find a small but impressive Goegap Nature Reserve abundant with more wild flowers, beautiful dessert-like terrain with swathes of rocks, boulders and sand that make a perfect backdrop for wildlife such as springbok, gemsbok, zebra and an odd klipspringer.
Stop #3 – Namaqua National Park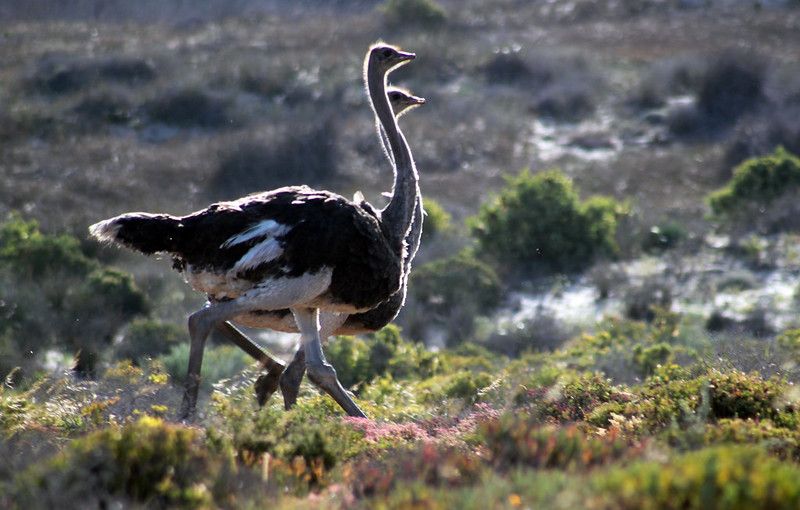 After almost 6 hours on the N7 from your starting point of Cape Town, right by the shore, you'll reach the Namaqua National Park. The park covers a vast area that is typically dry and harsh, but after the rain between May and July, it turns into a valley of the most colourful flowers on the planet. You'll see the beautiful lilies, daisies and aloe and various animals as well, such as the tiniest tortoise in the world, antelopes, aardvarks and baboons. 
Picnicking and staying here over night in the tented camp area under a star-studded sky is the ideal pit stop along your desert route. 
Stop #4 – Keetmanshoop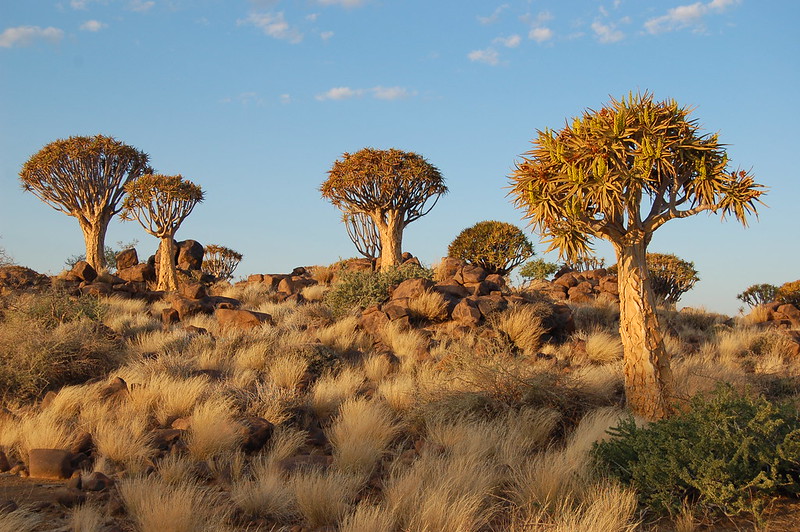 Now you've crossed the border, but there's still quite a bit of journey ahead of you which means it's a great moment for a break and a stretch. Check out the Quiver Tree Forest rest camp in Southern Nam, some 14 km from Keetmans. You'll have the choice of staying at the rest camp admiring the large wonky trees or making a quick visit with a snapshot for your Instagram before you move on to Windhoek, which is another 5 hours away. 
Stop #5 – Kolmanskop and Lüderitz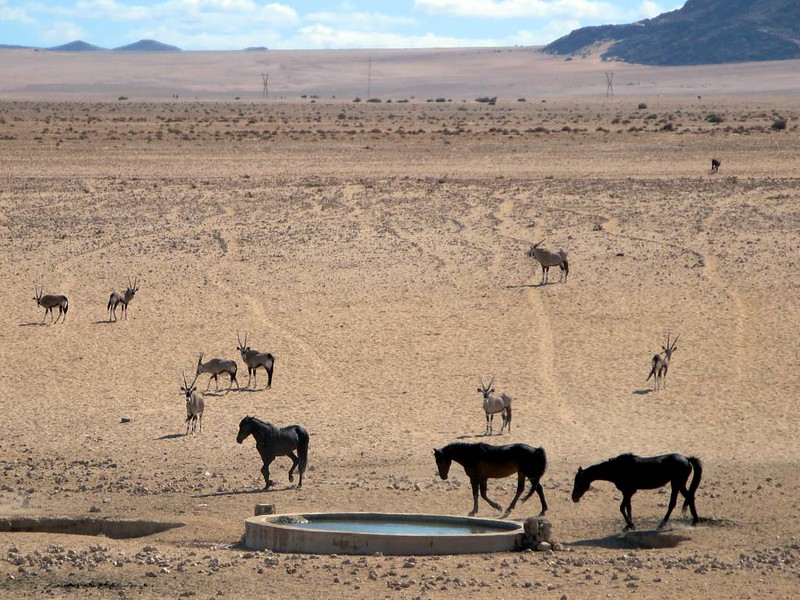 Kolmanskop is the first place you'll run into if you decide to take a detour to the coast. Located only 10km inland from the port of Lüderitz, it is now run by Namibia-De Beers. It was once a small prosperous mining village named after a transport driver, Johnny Coleman, who abandoned his ox wagon on an incline right opposite the settlement during a sandstorm.
Don't miss your opportunity to take a ghost tour and snap a picture in a bathtub on a sandy dune! From there, make your way to the wonderful and windy, one-street town of Lüderitz, a harbor village known for its colonial architecture, German Art Deco-style buildings and fresh local seafood. 
South African and Namibian coast with their vast and desolate landscape might not be an ideal destination for a road trip at first thought, but with this guide and a free one-way car rental, you'll have an unforgettable journey that will invigorate your soul and liberate your spirit!