One of the friendliest but also underrated cities in South Africa is Port Elizabeth. This beautiful city on the sea with almost no traffic but with loads of fresh sea air, wonderful undercover restaurants and easy access to amazing African wildlife has a lot to offer to enthusiastic travellers coming there on a shoestring budget. 
A great opportunity for such tourists is the option of a free transfer car, a service relatively new in South Africa, that allows rental car companies to transfer their cars between branches in a cost-effective and environmentally-friendly way but at the same time, it gives the travellers the chance to have free transportation on their journey of exploration. 
So, with transport taken care of, get your bags, your good mood and the following list of best spots to check out in Port Elizabeth!
Hip Stanley Street & the Goodnight Market
An undeniable king of cool streets, Stanley Street in Port Elizabeth is a rightful match to Cape Town's Bree Street or Jozi's Maboneng, Durban's Rivertown Precinct. Located in Richmond, one of the city's oldest suburbs, Stanley Street guarantees good times with its hip restaurants spilling out onto sidewalks and fairy lights flickering in trees. 
Every last Thursday in the month, the Goodnight Market puts on a gourmet fest of craft goods and unites the best of the city's unique venues, so you're sure to find something for everyone's taste.
A visit to the wreck of the Portuguese warship Sacramento will take you through a part of PE's swashbuckling history. It sank there just outside Port Elizabeth on 30 June 1647 with its 72 survivors attempting a dangerous journey to a Mozambican port. You can either hire a guide for the day or go alone so you might opt to take a hike and enjoy the wonderful coastal trails between Schoenmakerskop and Sardinia Bay.
Cheer at Nelson Mandela Stadium
It's a one of a kind experience to watch a live game of South African soccer clubs battling it out in this five-tier stadium that seats 46,000 people. It is home ground to the EP Kings, Southern Kings and Chippa United and but it also hosts Bafana Bafana and the Springboks. If you get the NMB pass, it'll entitle you to a free stadium tour but you will need to book in advance. 
Admire the Animals
Just a short drive from Port Elizabeth is Kragga Kamma, a sanctuary for free-roaming white rhino and other animals such as zebra, buffalo, giraffe, cheetah, bontebok, nyala, and lechwe. You can opt for a fairly-priced game drive or do a self-drive. However, this can also be free your NMB pass! 
One of the most memorable things you can do in Port Elizabeth is seeing penguins at the SANCCOB marine bird rehabilitation centre situated at the Cape Recife Reserve. 
Another thing you can enjoy for free with your NMB pass is seeing the southern right whale and great white shark at the Add, a wide-spanning reserve also offers the best elephant viewing in the country. 
Enjoy the strolls outdoors
At Cape Recife Reserve, you can enjoy the 9-kilometre walk and take in unspoiled beaches and wildflowers, just make sure you also visit the lighthouse, another fascinating location in the reserve.
Blue flag status belongs to Homewood beaches and the Kings Hobie Beach lacks no charm and offers a great spot to launch a boat, play some beach volleyball, windsurf, swim or just relax in the sun. The small rock pools are a perfect spot for kids to explore.
Some 40 Kilometres out of Port Elizabeth, Van Staden's Flower Reserve harbours and protects rare and endemic plants but there's no entry fee. While there, pay a visit to the traditional Xhosa "umzi" (homestead) and learn about their traditional culture.
Finally, take a scenic stroll along the boardwalk at Summerstrand – it is sure to impress.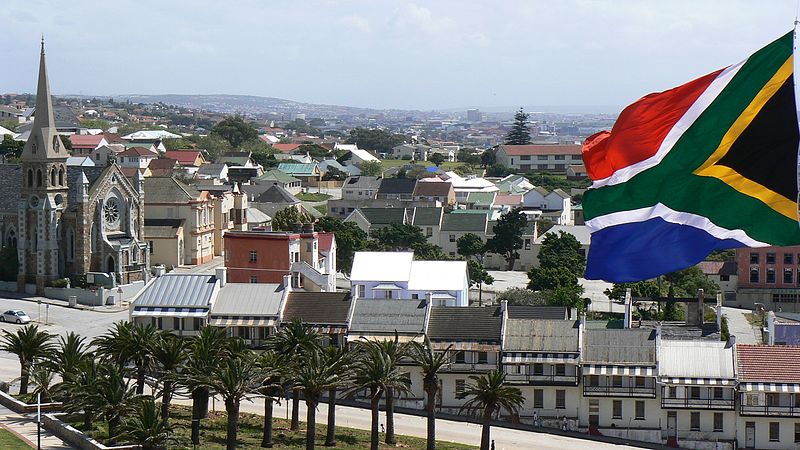 Visit the Algoasaurus at Bayworld
The skeleton of the Algoasaurus, a dinosaur related to the Brontosaurus, was discovered near Despatch in 1903. During quarrying for brick-making materials in the Nelson Mandela Bay Area, the brickmakers came across the bones. Unaware of the discovery, they accidentally destroyed some of the bones but luckily, quite a few remained which allowed the archaeologist Robert Broom to construct a replica of the dinosaur. Kids under three years get in free of charge and with an NMB pass, you get free entrance too.
South End Museum and the old Library
Run by volunteers, the South End Museum commemorates the tragic destruction of the local community as a result of the Apartheid regime. The floor of the museum displays the streets as they used to be and pays homage to the lives lost. There is no entrance fee, but donations are welcome for the maintenance of the museum.
The only historic building in Victorian Gothic style in South Africa was built as a Public Library and it still operates as a public library today. Gorgeous on the outside, it offers a chance for a pensive afternoon browsing the collection inside.
If you're looking for more cultural events, in the summer, you can attend open-air Shakespearean productions at the Manville Theatre in St George's Park.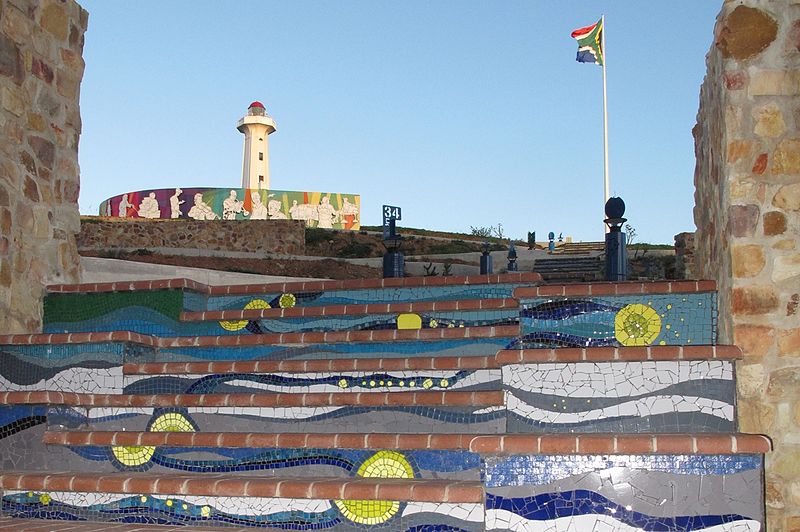 Relish in the local food
No trip to Africa can be complete without tasting the local food and Port Elizabeth has one of the most exciting and diverse foodie scenes in the country. For an authentic bite of dim sum, head to Mellas and for a taste of fresh bread and pastries head to Vovo Telo. It all started with the scent of freshly-baked artisanal bread in Raleigh Street, Richmond Hill and soon developed into a series of popular slow-food restaurants. Anything from fresh ciabatta, sourdough, coconut loaf, brioche, rustic and rye is available for take-away as well as their exquisite coffee.
Africa has always been a land of magical experiences so start your adventure with Port Elizabeth and see where it takes you next!